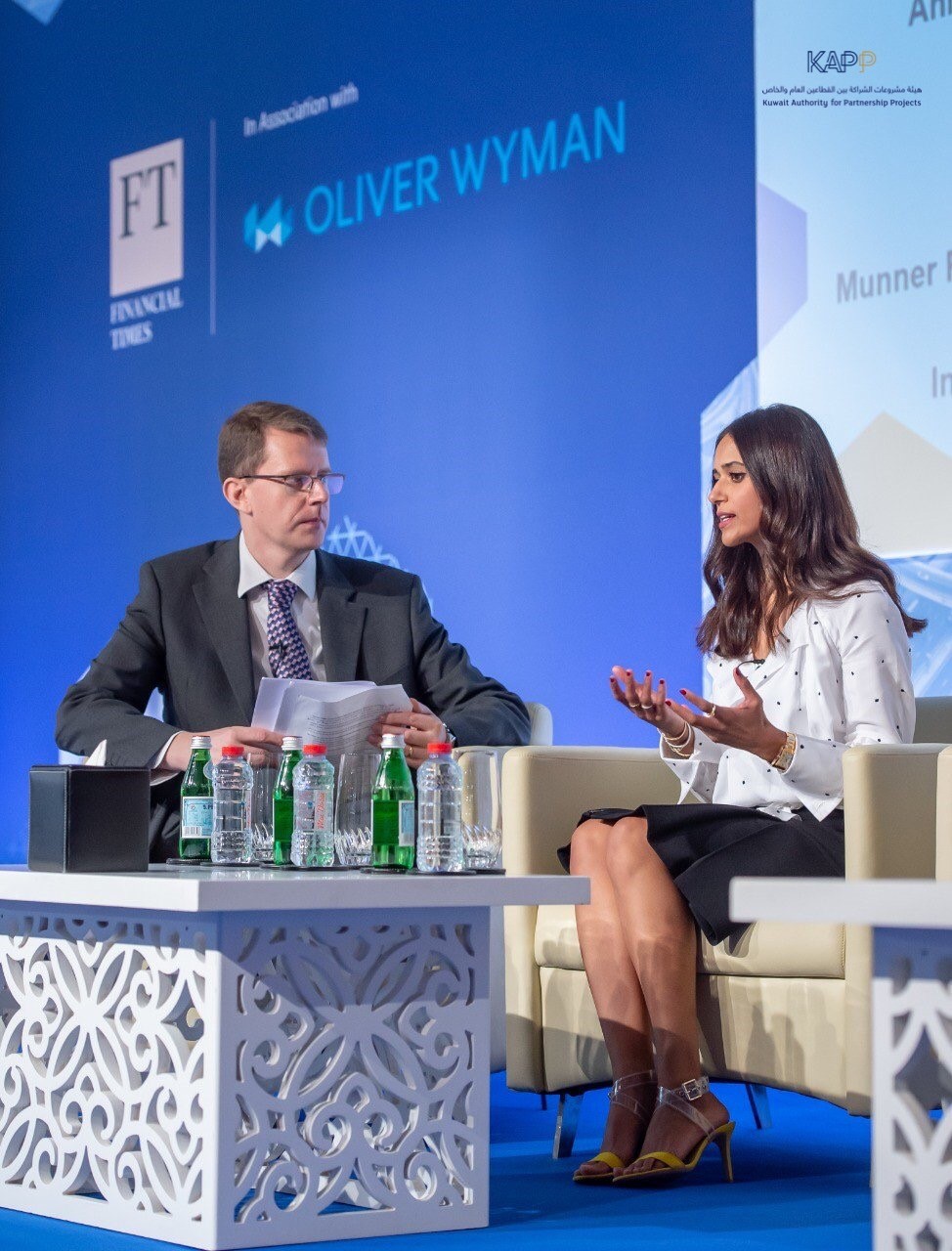 FT- Oliver Wyman Strategic Forum
Engineer Muneera Al Bahar, Manager of Feasibility Studies and Selection of Advisors represented Kuwait Authority for Partnership Projects at the FT- Oliver Wyman Strategic Forum today and discussed in a panel :
- The Impacts of the New PPP Law on Kuwait's PPP Projects and the attractiveness for investors and private sector players.
- Key delay causes for PPP Projects in Kuwait and major challenges facing the implementation of PPPs in Kuwait.
- Success Stories.